Sales Kit & Rates
Save on space rates; free access to market research; connect to the industry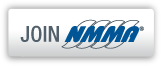 The National Marine Manufacturers Association invites you to join the Progressive® Insurance Kansas City Boat & Sportshow on January 19-22, 2017 at Bartle Hall
The buyers you need to see will be there, shopping for the best selection of products and the best assortment of travel destinations.
Feel free to contact Becca Doyle at (314) 821-5400 for the Progressive® Insurance Kansas City Boat & Sportshow with any questions or concerns about exhibiting at the 2017 show.
We appreciate your interest and look forward to working with you!
2017 Rates
*Rates for exhibitors are as follows*
Bulk 
$3.00 sq. ft. member
$3.60 sq. ft. non-member
Booth (10'x10' units)
$920 member
$950 non-member
Retail Tackle Booth 
$475
 
All Rates Include FREE:
-- Listing in Official Show Guide
-- Freight handling to/from exhibit space
-- Year-round listing on KansasCitySportshow.com with link to your website
-- 8' back wall and 3' side rails and identification sign (booth space)
---
NMMA Allocation Procedures
---